We periodically include a "Kids Korner" segment in our 10:30 Sunday Service because we love children! It's a 5-6 minute object lesson presented by one of our adult members. Objects from a familiar hobby or work skill are tied to a simple Bible verse or truth, and shared on a child's level. Our goal is to let children know that they are important to us, and to God!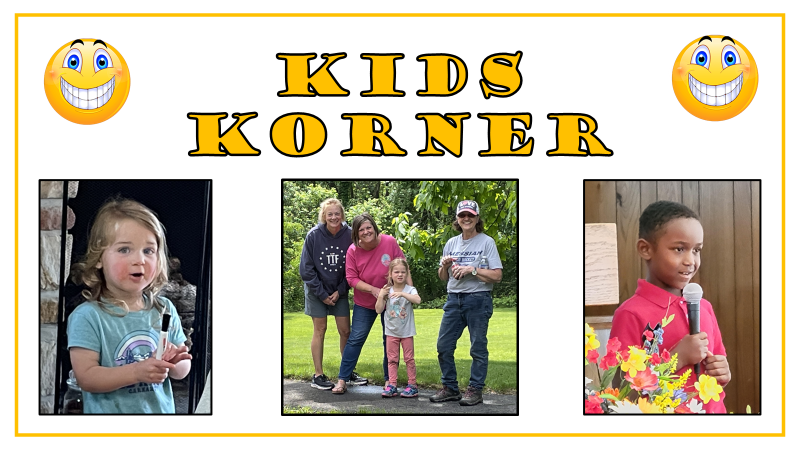 Cindy used her love for quilting to illustrate how God "stitches" each of us as individuals into a beautiful, colorful, and warm family, with Jesus Christ at the center.
Today Mrs. Depue helped us remember that our God loves music and that both our voices and our instruments (even "boomwhackers") can be used to praise Him!
"From good digestion to friendly smiles to clear communication, retired dental hygienist, Lori Keilholtz, and her helper, Steve, showed us that there is much to be said for a healthy mouth."
My hobby is not bird watching, but bird listening. My phone allows me to record bird songs while I am out walking and then helps me identify the bird I am hearing. I am reminded of Jesus' words in Matthew 6:26. "Look at the birds of the air, for they neither sow nor reap nor gather into barns; yet your heavenly Father feeds them. Are you not of more value than they?" And the answer to His question is a comforting, "YES"!
You may not always know what is inside of something, but God always knows what is in your heart.